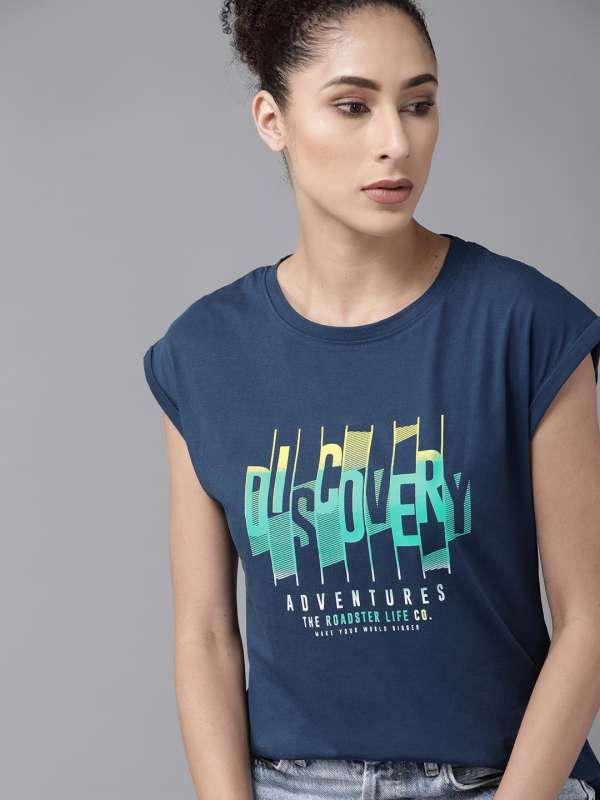 Tailored to the needs of the Indian market, Discovery Communications India announced the launch of its unique blueprint of clothing line – Discovery Adventures X Roadster Life Co., in collaboration with its licensing agent in India Black White Orange available on Myntra. The range embodies the spirit of Discovery and exploration with long-standing outdoor values in mind, whilst reflecting the core DNA of the brand Roadster Life Co.
The collaboration aims at providing quality and functional products for modern-day men and women, celebrating the beauty of the outdoors, and inspiring activities that enrich people's lives. Discovery's product line includes approximately 100+ unique style items ranging from jackets, knitwear, sweatshirts, t-shirts, long sleeve shirts and trousers in a variety of bold and seasonal colours. The products combine innovative technology with design excellence, creating a perfect balance between aesthetic and performance.
All products capture versatile performance features like being hyper stretch, water-resistant, easily packable and convertible, along with key design style elements, including the Discovery Logo and collaboration labels.
Elated upon the launch, Ian Woods, SVP International Licensing, Discovery, Inc., said, "The launch of Discovery Adventures X Roadster Life Co. represents a milestone for us in the Indian market, with branded apparel now available for the first time. At the core of Discovery's DNA is the spirit of adventure, exploration and innovation, and we are proud to partner with Myntra, one of India's leading fashion and lifestyle destinations, to bring this brand ethos to life in a range of quality products that are relevant and on-trend for consumers."
Detailing about it, Manohar Kamath, CXO and Chief, Myntra Fashion Brands, Myntra, said, "It's a proud moment for Myntra to kick off this association with Discovery for one of the leading Jeanswear Brands in the Country Roadster Life Co. The brand ethos of Roadster Life Co. revolves around building great experiences, memories and stories that resonate with younger consumers and thus has become a favourite across India."
Kamath further added, "Passion for outdoors is clearly a common thread across the brand DNA for both Roadster Life co. and Discovery Adventures, making it a great opportunity to leverage synergies and offer a compelling lifestyle range to customers who share the same passion for outdoors and adventure."
Mitali Desai, Co-Founder & COO, Black White Orange Brands Pvt. Ltd, said, "Adventure-wear has been a major white space category for us, and we're extremely excited to partner with Myntra, to launch the stylish yet comfortable Discovery Adventures X Roadster Life Co. range. Discovery is known for its minimalistic yet classy artwork and we're sure that the adventure enthusiasts will enjoy browsing through and shopping for this stunning collection."