AKQA Media will join GroupM as part of Essence. The combined agency will operate as Essence with 250 people across three offices in Brisbane, Melbourne and Sydney. Pat Crowley has been named the first chief executive officer of Essence in Australia, as AKQA Media becomes part of the Essence network.
Bringing AKQA Media into Essence brings expanded capabilities in digital strategy, data and analytics, SEO CRO, social media, creative and content. The transition will happen over the coming months and be effective from January 01, 2022. The combined agency will operate as Essence with 250 people across three offices in Brisbane, Melbourne and Sydney.
Crowley will work alongside Essence leadership team James Graver, Brett Carson, Anna Colnan, Katie-Lynn Guerrero, Jamarr Mills, and Sid Nair, and AKQA Media's leadership team including Chris Hitchcock, Andrew Burger, Theo Zisoglou, David Gerrie, Jeremy McNamara, Shalyce Mclean, Nathan Pedwell, Sive Buckley and Pamela Riddett. He will also join the GroupM Exco team.
"I was lucky enough to spend time with the Essence team a few years back, and it gave me a very good insight into what a wonderfully exciting tech, data and digitally-led business it is. We're taking the best capability from within AKQA Media and Essence, supercharging it with the power and scale that comes with the global GroupM network. I'm super excited by what we'll be able to create together in this market as part of the globally renowned digital and data-focused Essence network," Crowley said.
T Gangadhar, Essence APAC CEO, said, "Australia is a highly exciting market with its advanced marketing, media and technology landscape. I'm delighted that Pat and the AKQA Media team across Brisbane, Melbourne and Sydney will be joining our Essence network. With our expanded capabilities, I'm looking forward to Essence delivering transformational, data-driven growth to even more brands across the country. I've no doubt that Australia will be a priority market for Essence regionally and globally in our future development."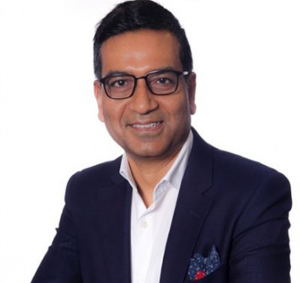 Ashutosh Srivastava, GroupM APAC CEO and acting CEO for GroupM Australia, said, "This is the next part of GroupM's strategy in Australia. We're excited to welcome Pat and the talented team at AKQA Media into GroupM to be part of our mission to shape the next era of media where advertising works better for people."
The move follows the merger of Ikon to form AKQA Media earlier this year, and is in line with WPP's global strategy to focus on fewer, stronger brands that deliver expert services to clients.
AKQA will continue to operate as a strategic design and innovation company under APAC Managing Partner Brian Vella.
About Essence:
Essence, part of GroupM, is a global data and measurement-driven media agency whose mission is to make brands more valuable to the world. Clients include Google, Flipkart, NBCUniversal, L'Oreal, and the Financial Times. The agency is more than 2,000 people strong, manages US$4.5B in annualized media spend, and deploys campaigns in 121 markets via 22 offices in APAC, EMEA and the Americas.