Wondrlab, India's largest platform first martech startup, has won integrated communications for Matrimony.com. Matrimony.com is a consumer internet conglomerate that owns marquee brands such as BharatMatrimony, CommunityMatrimony and EliteMatrimony. BharatMatrimony is considered to be the largest and most trusted matrimony brand in India, with a considerable retail presence of 135+ self-owned retail outlets across India. Further, Matrimony.com has pioneered several new business models such as WeddingBazaar.com, Mandap.com and CommunityMatrimony.com, a consortium of over 300 community matrimony websites.
As a part of the mandate, Wondrlab's content platform will manage the communication mandate for Matrimony.com and all its aforementioned brands. Wondrlab will partner with the brand to build and enhance awareness and equity for the flagship brand, BharatMatrimony, and all the other brands under Matrimony.com's umbrella. The startup will also develop a robust integrated digital strategy in addition to mainline communication comprising TVCs that will help expand the online matchmaking market. Further, it will plan for product and brand awareness at a high level amongst the company's target audience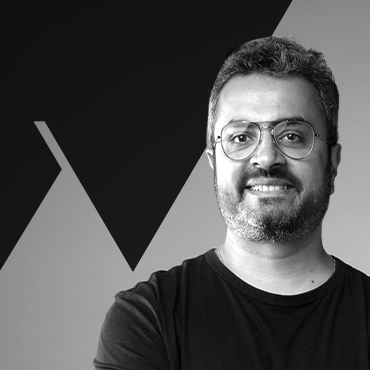 Commenting on the partnership, Arjun Bhatia, Chief Marketing Officer, Matrimony.com, said, "We're looking to raise the brand equity, transform our digital strategy and grow our market leadership aggressively and feel Wondrlab has the creativity, innovation, talent and experience, across platforms, to propel the brand forward and achieve our goals."  
Delighted upon the strategic partnership, Rakesh Hinduja, Co-Founder and Managing Partner, Content Platform, Wondrlab, said, "This partnership is truly the 'perfect marriage'. In India, Indians are always on the quest for the perfect partner and marriage; we are excited to be able to contribute to this important journey. Our vision for the business aligns with the brand's goals, making this the perfect scenario to create some truly fantastic work. Our in-house pool of specialists is ready to deliver the best communication for India's leading consumer internet brand."
About Matrimony.com
Matrimony.com Limited, whose flagship brand is BharatMatrimony, is a network of matchmaking services. More than 4000 employees work at over 20 offices across India. The company also has offices in the US and Dubai. It is ranked as India's most trusted matrimony brand.
BharatMatrimony operates in 15 regional languages. The company has pioneered several matrimony-related services such as Assistedmatrimony, a personalized matchmaking service for busy professionals where a trained relationship manager does the matches and facilitates meetings between prospects. Its premium service, Elite Matrimony, offers matchmaking services for the upper crust that ensures privacy and confidentiality during the process.
In 2005 BharatMatrimony launched BharatMatrimony Centres, its offline division. The company pioneered the personal assisted service in 2008 with the launch of BM Privilege.This was then renamed Privilege Matrimony in 2009. Later it became Assisted Matrimony. Trained relationship managers understand member preferences, search for matching profiles and send them to members. They then contact prospects and facilitate meetings on mutual consent of prospective families.