Carnival Cinemas, a late entrant to the multiplex business which has shown aggression in acquiring other cinema chains, has now entered into a strategic tie up with MovieTime Cinemas.
As part of this strategic alliance, Dr. Shrikant Bhasi led Carnival Cinemas will offer business management services to MovieTime Cinemas for operating their existing portfolio of 65 screens and also other upcoming screens as and when they start running.
With this strategic alliance, Carnival will bring in their expertise to tap the synergies between both the exhibitor brands for strengthening their market standing in the cinema exhibition space.
Speaking about the growth strategy of the Group, Dr. Shrikant Bhasi, Chairman Carnival Group said "We are very happy to join hands with MovieTime and explore various ways of value addition for both the entities. We are also looking at synergy in other fields where we both can operate in spaces such as Food business."
Speaking about the perfect synergy by associating with Carnival Group, Mr. Anil Kapoor, Chairman, MovieTime Cinemas said "We are pretty confident that, this association will help both of us enhance each other's operational efficiencies."
MovieTime Cinemas presently operates in Maharashtra, New Delhi, Gujarat, Uttar Pradesh, Haryana, J&K, Uttarakhand, Karnataka, Punjab & Telangana under – owned & leased models. Carnival Cinemas is currently present in 120 cities at 162 locations with 450+ screens. Carnival Cinemas caters to over 5 crore patrons annually and has a total seating capacity of over 1,50,000. With this tie up, Carnival will now be managing the operations of about 525+ screens across India!
Carnival Cinemas is accelerating towards their *Vision 1,000 screens* in next two years and this scaling up will further help them to carve a win-win for all partners involved.
About MovieTime Cinemas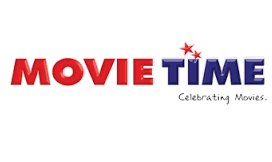 MovieTime Cinemas is one of India's oldest multiplex chains and has only shown tremendous growth and continuous progress over the years. Lalit Kapur, is the Managing Director of MovieTime Cinemas and the backbone of the aspiring expansion. Since 1998, along with his younger brother Anil Kapur, he has driven the organization to a remarkable growth. It operates multiplexes in all the major cities of India.
It all began for the company in 1968 when O. P. Kapur founded Kamal Cinema in the Green Park area of Delhi. Year after year, the cinema saw an increase in the number of people coming to enjoy their favourite films and the cinema soon became an experience individual would cherish.
In India, MovieTime Cinemas entered the business with MovieTime: Malad West, Mumbai as their first location and now operates a total of 65 screens in 22 properties across 15 cities all over India. Recognizing tremendous growth in the foreign markets, Mr. O.P Kapur's eldest son, Arun Kapur moved to Peru, South America and presently has established more than 150 screens under brand names "Cinestar" & "MovieTime"
Website for reference: http://www.movietimecinemas.in/