Outbrain appoints Allen Sharma as Director of Sales for India
Web recommendation platform Outbrain has roped in Allen Sharma for the role of Director of Sales, India, say media reports. Sharma was leading Digital Sales at ABP Network prior to this. Sharma is a senior professional well-versed in the broadcast media industry with a speciality in sales and digital. He has names like Times Network, Bloomberg UTV and Network18 in his portfolio.
Sharma comes with over 12 years of experience in the Indian media industry, he has handled various roles and responsibilities, akin to the evolving nature of the Indian media landscape, across digital and offline media companies.
Due to a Bachelors degree in Mathematics, he started as a Research Associate in the content team for 9.9 Media. He quickly grew to become part of key projects like the launch of Inc magazine in India, research projects for United Nations (UNCTAD), Inc India magazine, CIO Forum magazine to name a few. He transitioned to media advertising sales for CNBC TV18. With his understanding and knowledge of Indian media industry, both digital and offline media, he grew exponentially and was handpicked by Bloomberg UTV and The Times Group (in 2010 and 2013 respectively) to set up 'Branded Content & IPs' businesses. In 2019, he was selected by ABP Network to head pan-India revenue for ABP LIVE (network's digital product) across both direct and indirect revenue lines.
In each of these roles, he has been responsible to establish and grow revenue from partner brands, agencies, launch new products and revenue verticals. He has built high-performance teams, trained and empowered them to develop, implement and execute winning strategies using insights. Sharma has honed 'leadership skills' that create 'long term value' for both internal and external stakeholders; solve long-term and day-to-day problems to drive desired results in a timely fashion. With an extensive network of senior-level contacts across industries, brands, agencies, independent content creators, and media companies (digital content houses, broadcasters & publishers), Sharma is specialised in sales leadership, sales strategy, integrated media selling, digital sales, programmatic RTB monetization, content syndication, strategic partnerships, team handling and project management.
Sandeep Balani joins Jio Platforms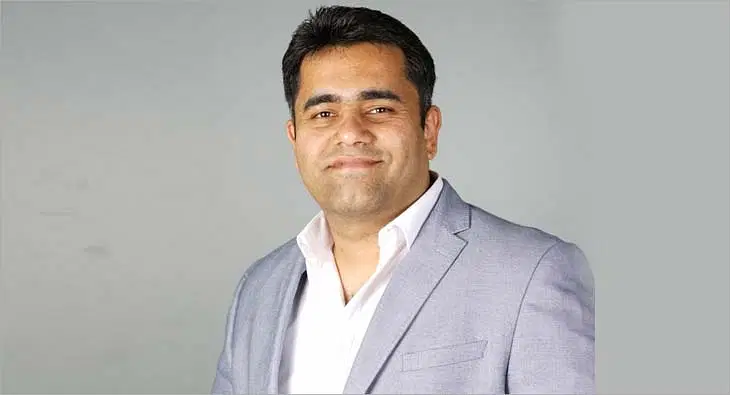 Sandeep Balani has moved on from Outbrain as Head of India to join Jio Platforms. In his new role, he will be responsible for building supply for Jio platforms across e-commerce, gaming, OTT and news. Balani was named Outbrain's Head Of India in 2017 and worked extensively in advancing the market penetration of the entire range of Outbrain's product portfolio, managing both the Publisher and Advertiser sides of the business to deliver a more holistic approach to the company's activity in the region. He was functional in launching Outbrain and Zemanta platforms into the Indian market. 
Prior to that, Balani was Outbrain's Director of Business Development for Engage in India and focused on securing and strengthening relationships with the region's most premium publishers. A seasoned digital leader in the publishing and media industry, Balani has more than 16 years of experience as a senior sales executive, having previously worked at Komli Media.
Gozoop names Yash Bendkhale as Creative Director
A digital first integrated agency Gozoop has appointed Yash Bendkhale as the Creative Director. With his creative capabilities, Yash will also be heading the Art team & co-leading the Production team with Aadheeraj Krishna, Creative Director. In his new role, he will be reporting to Premkumar Iyer, Vice President- National Operations.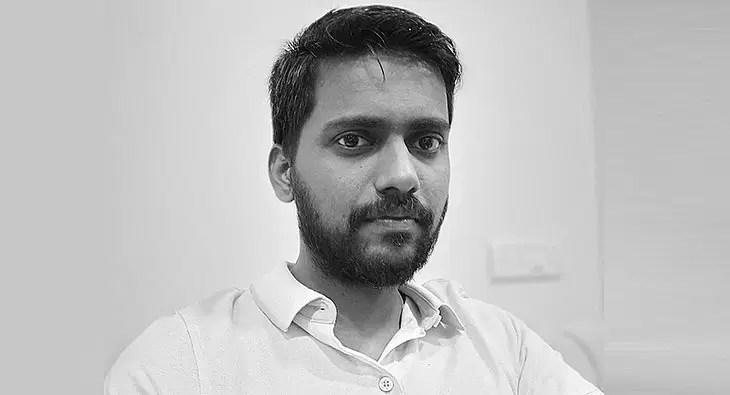 Yash joins the team with over 12 years of experience. In his last stint of more than 2 years with what's Your Problem (WYP), Bendkhale was instrumental in conceptualising campaigns. From Diego India's #TheTravellingBillboard for Johnny walker, Tanishq's  Durga Pooja – Ekotai Shundor, Ekotai Shokti and #CelebrateEverySister Raksha Bandhan campaign to #KhudkiSochBanao for Daily Hunt and #JoshMeinAaja campaign for Josh App, he has won prestigious awards by Kyoorius and CPAA. Onads communications LLP, Publics, Scarecrow Communications Ltd and McCann Erikson were among his previous employers. 
During his formative years, Yash worked on conceptualizing 360-degree advertising and communication solutions and focused on innovating in every campaign that pushed the boundaries and created organic conversations. 
Yash Bendkhale, Creative Director, said, "I on a constant go to hone my skills as an advertiser and bizarre challenges excite me every day. Gozoop as an agency has always gone beyond the ordinary and with the aim to #BreakTheBox in even the smallest communication. I am beyond thrilled to start this exhilarating journey as a part of Gozoop in the capacity of the Creative Director."
Commenting on the appointment Ahmed Aftab Naqvi, CEO & Co-Founder of Gozoop, said, "Yash has deep understanding of integrated communication with his mainline and digital experience. We welcome Yash to the team and look forward to championing conversations that leave an impact in the mind of people."
Lido Learning names Jagnoor Singh as Chief Business Officer, Global Operations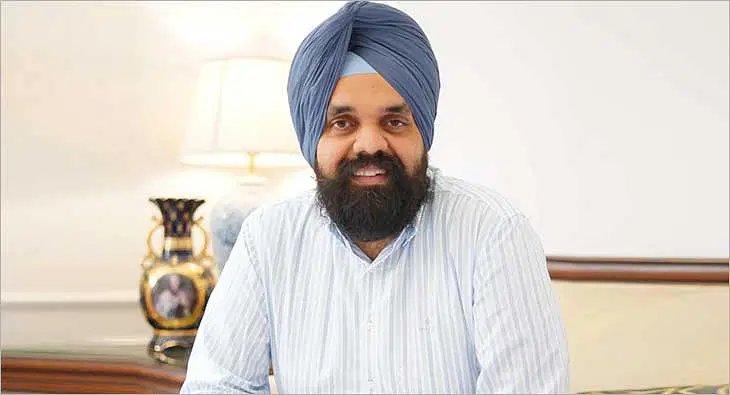 EdTech startup and India's top small-group tuitions platform, Lido Learning, onboards Jagnoor Singh as Chief Business Officer for its global operations. The announcement is in sync with its recently announced growth and expansion plans into the US and Canada markets.
In his new role, Jagnoor will be responsible for scaling up Lido Learning's international operations and services. Jagnoor will work closely with Sahil Sheth, CEO & Founder, Lido Learning and a dedicated team for international expansion towards sharpening the company's global strategy and operations. Lido Learning recently announced their foray into US and Canada. The company plans to expand into the UK, Australia, New Zealand and South East Asia in early 2022. Jagnoor will also oversee the recent expansions into UAE and Saudi Arabia which have seen rapid adoption of the small- group tutoring model offered by Lido.
Announcing Jagnoor's appointment Sahil Sheth, CEO & Founder, Lido Learning said, "We are excited to have Jagnoor joining us at Lido Learning. His experience across industries is a strength that we can leverage as we expand into new markets, while also improving our local offerings. His experience in the hospitality industry will enable us to become even more customer-centric and experience-focussed. Given Jagnoor's rapid success at OYO, we are confident that he will be instrumental in driving the company's growth and international operations. His extensive knowledge and experience as a business leader makes him the ideal choice for Lido Learning."
Jagnoor Singh, Chief Business Officer, Global, Lido Learning on his appointment said "Lido's purpose and vision appeals to both, the parent and the business officer in me. True learning that lasts a lifetime can't happen in isolation or a crowd. Lido has solved the problem of combining peer-learning and personal attention with its small-group tuition classes. It is the best of both worlds, which will help us fulfill our promise of making success a habit for every child, every time, in all of life's tests. I'm excited to help Lido on its next milestones to disrupt the $15 billion neighbourhood tuition market!"
Jagnoor's professional stints in leadership positions have been across some reputed organizations. Prior to joining Lido, he was Vice President, Region Head North & East at OYO, heading the company's Nepal operations. Jagnoor is deeply committed to encouraging the next generation of entrepreneurs and business leaders to achieve their goals, and often delivers guest lectures at management institutes across the country.