Getty Images and MediaNews Group announce global distribution partnership
Getty Images, a world leader in visual communications, and MediaNews Group, a leader in local, multiplatform news and information, today announced a global content partnership that will offer video clips and images from MediaNews Group's original, high quality content to Getty Images customers worldwide.
The distribution deal will give Getty Images' customers access to content from MediaNews Group's 53 daily newspapers and 119 non-daily publications. This includes over 1.4 million editorial images and a growing video collection from publications including The Denver Post, Boston Herald, Orange County Register, Los Angeles Daily News, St. Paul Pioneer Press, and The Trentonian.
"We are proud to partner with Getty Images to distribute our award-winning video and still photography globally," said Frank Pine, Executive Editor and SVP of News for MediaNews Group. "Telling the stories of our local communities through visual journalism has never been more important."
"MediaNews Group's distinguished photojournalists bring breadth, depth and quality of coverage which connect communities with breaking news every day." said Cassandra Illidge, Vice President of Partnerships at Getty Images. "We are proud to represent MediaNews Group and bring their content to an even wider audience."
As the industry-leader in visual editorial content, Getty Images provides its over one million customers with a depth, breadth and quality of coverage that is unmatched. From red carpet events to football stadiums to conflict zones and beyond, each year the company represents more than 160,000 news, sport, and entertainment events around the globe. One of the world's most-awarded photo business, its photographers have won over 1,100 major industry awards including the World Press Photo, Sony World Photography Awards, White House Photographer of the Year and Visa d'Or.
Wunderman launches CX content platform fuelled by AI
Wunderman Thompson is aiming to put artificial intelligence at the centre of brands' customer experience strategies with the launch of a new platform that it claims gives marketing, creative and production teams total content quality assurance at scale. Dubbed WPP Open Brand Guardian, the AI driven platform is designed as an intelligent content quality management solution that plugs into existing production processes and reviews assets – images, video and text – to provide valuable insights "in minutes".
The tool covers areas such as brand governance, enabling brands to be consistent across their digital activity; inclusion, ensuring communications provide diversity and accessibility assurances; compliance, meaning legal, industry and market requirements are taken care of and, finally, creative, applying best practice to boost content performance and optimising assets for every destination
As the official blurb states: "Given the proliferation of channels and the increasing sophistication of personalisation, this might mean managing hundreds of thousands of assets at any one time to fulfil the extraordinary burden that this puts on content delivery. Speed is of the essence but ensuring quality and consistency is an almost impossible task given the number of partners, markets and regions that can be involved. What if we could train artificial intelligence to be part of your team and do some of the heavy lifting for you?"
Wunderman claims that Brand Guardian has shown it saves teams up to 50% effort, compared to a manual process. And by removing approval bottlenecks, it means that teams can create assets 20% faster, the agency insists.
It adds that "leading brands are now realising the power of Brand Guardian, putting it to the test across their content supply chain. As the solution assumes a wider range of repetitive or mundane tasks, it delivers major efficiencies, freeing up teams to focus more on inspiring creativity or strategic work".
Wunderman has yet to name any clients which are already using the platform, but given that the WPP agency works for many of the biggest brands in the world, it is safe to say that the likes of HSBC, Samsung, Shell, Nestlé, and Unilever will be firmly in its sights The agency goes on to quote its "Building Better Experiences" survey, which reveals that while 47% of IT and marketing decision-makers are plugging AI into regulatory compliance today, 79% expect to so in the future.
Moreover, where 46% are using AI to help with accessibility assurance now, 70% expect to in future. And where only 35% are relying on AI for brand governance currently, double that number (70%) say they will use AI in this context in future. WPP has been banging the AI drum for a number of years, launching its first AI division back in 2018, with Wunderman AI Services.
And last month the group acquired London-based AI firm Satalia, for an undisclosed sum. Formed in 2008, the firm builds tools to help companies improve efficiency and develop business strategy. At the time, WPP chief executive Mark Read said: "Advances in technology are revolutionising how people live, work and shop, how brands go to market, and how products and services are delivered. Clients are looking for end-to-end solutions that harness these technologies to grow their business."
McCann Worldgroup onboards Alex Lopez as president and global CCO
McCann has appointed Nike veteran Alex Lopez as its president and global chief creative officer (CCO) from November 1. Lopez fills the top creative job at McCann following the departure of ad-agency veteran Rob Reilly.early this year. According to media reports, the appointment is a part of an effort to help clients rethink their broader marketing strategy rather than focus on the traditional creative process.
Lopez spent over two decades at Nike. His last role at the brand was global vice president of brand marketing and global men's creative director.
Bill Kolb, chairman and chief executive officer of McCann Worldgroup, said, "Lopez will help clients think more broadly about how creativity can support their broader business functions."
Suzanne Powers, president and global chief strategy officer at McCann Worldgroup, said, "Over the last couple years the world has changed dramatically. We're already playing in the full ecosystem of marketing. This goes beyond that. What are the right ways clients can engender deep relationships with constituents and future consumers, how do they go to market and what do they create."
Macrotech Developers names Twinkle Khanna as brand ambassador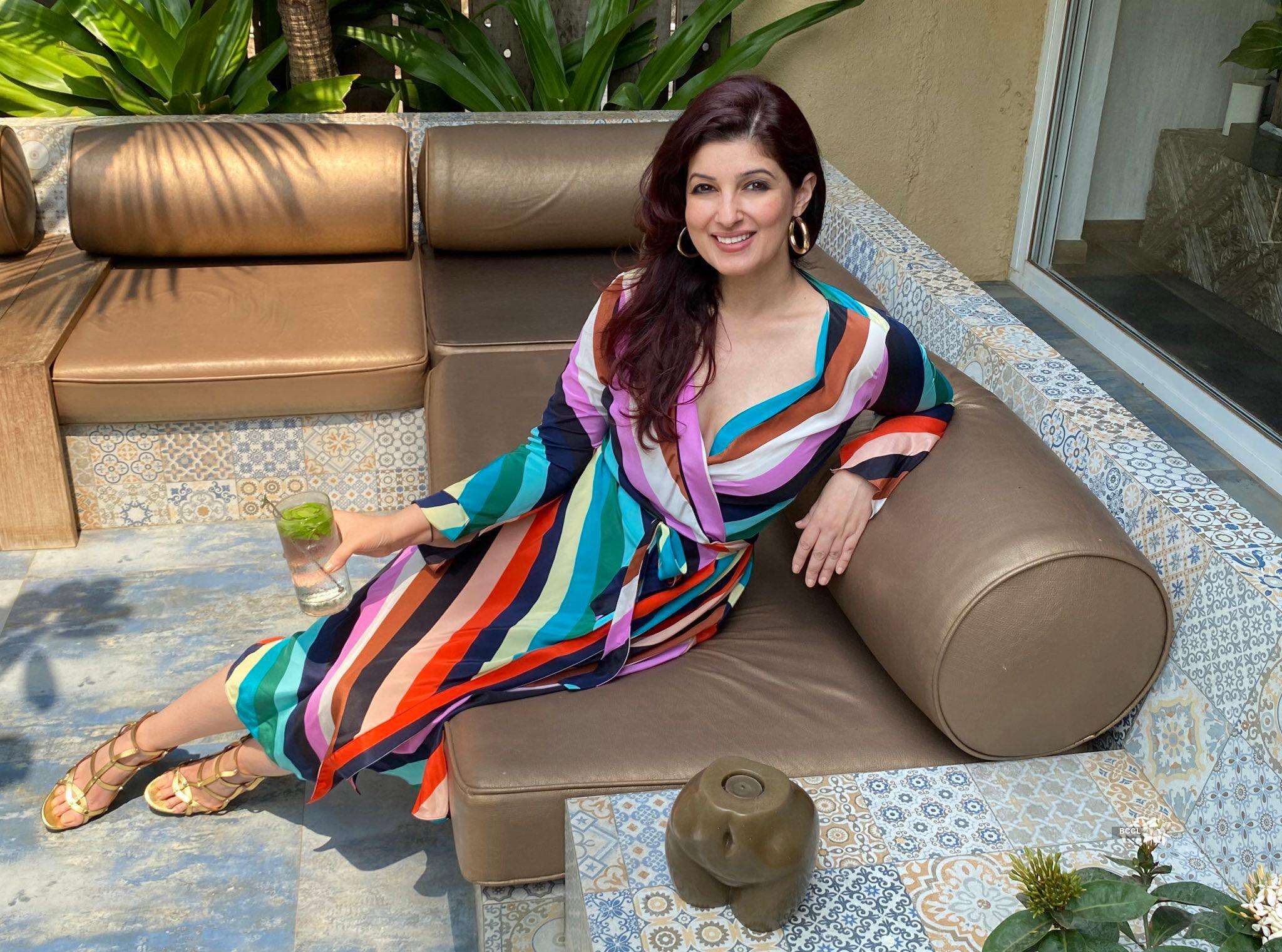 Realty firm Macrotech Developers, which markets its properties under the Lodha brand, on Thursday said it has roped in film actress Twinkle Khanna as its brand ambassador. Twinkle will be the face of the brand, along with Akshay Kumar for the Lodha Group, the company said in a statement. Apart from being an actress and producer, Twinkle is also a columnist and an author, it added.
Mumbai-based Macrotech Developers got listed on the stock exchanges in April this year after raising Rs 2,500 crore through its initial public offering (IPO). The company targets 50 per cent growth in sales bookings this fiscal to Rs 9,000 crore. Its sales bookings stood at Rs 5,970 crore last fiscal year.