Ogilvy Health has appointed Nadeem Amin as Executive Group Director for Singapore. He brings 25 years of creative and leadership experience on both the agency and client side, starting his career in Australia as a creative, notably leading Kellogg's digital acceleration across South East Asia.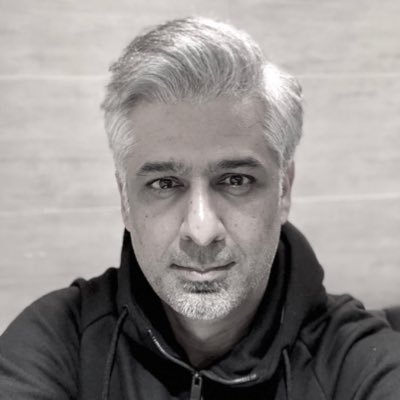 He was also Head of Digital for Danone Greater China and later lead HSBC's performance, technology and innovation agenda across 13 markets in APAC as Managing Partner for PHD. He most recently served as Regional Managing Partner at UM Worldwide.
In his new role, he will be responsible for leading the fast-growing Ogilvy Health team in Singapore, leveraging Ogilvy's strong healthcare and technology expertise to support clients with their business growth across Asia.
Commenting on the appointment, Pierre Robinet, President of Ogilvy Health in Asia, said: "We are entering a new healthcare era, where digital technology giants are redefining access to healthcare, where patients should be at the core of our marketing offering, and where engagement with healthcare stakeholders must be personalized through advanced technology and data. Nadeem's background and expertise across content, data, technology, and media orchestration is unique and will be instrumental to accelerate our expansion in Asia."
Ogilvy Health also announced two senior leadership appointments in Gopika Balraj (who joins from healthcare data science company IQVIA) and Jessica Geli (who joins from Publicis, where she led regional consumer health accounts). Both will be based out of Singapore and work closely with Nadeem as Business Directors to support Ogilvy's various pharmaceutical, Medtech and healthcare clients in their digitalization efforts.
Nadeem Amin is a highly entrepreneurial leader which comes with 20 years of experience and proven skills in building and supporting competitive brands, expanding through data-driven channel strategies delivering intelligent business solutions, transformation and business continuity consultancy, and leadership for some of the biggest global brands like Johnson & Johnson, HSBC, Kellogg's, Danone, JTB (Japan Travel Bureau), Ministry of Transport NSW, GMAC, KIA Motors, Frito-Lay's, VMWare, Boston University, Citi Corp, Zurich Scudder, across APAC, ANZ, and the USA.
Amin's areas of expertise lies in Digital Transformation, Management consultancy, Strategic Planning, Design Thinking, Business Continuity, Business Process Redesign, Marketing Intelligence, E-Commerce, Automation, Audience Journey Mapping, Digital Marketing, Performance Marketing, Integrated Marketing, Technology Management, Stakeholder Management, Change Management, Project Management, Start-up Feasibility.