FCB Group India has announced the elevation of Vidyadhar Wabgaonkar as the CEO of FCB Cogito, the independent consulting arm of FCB in India. The move follows the organization's recently announced restructuring of operations in a three-agency structure of FCB Ulka, FCB Interface and FCB India.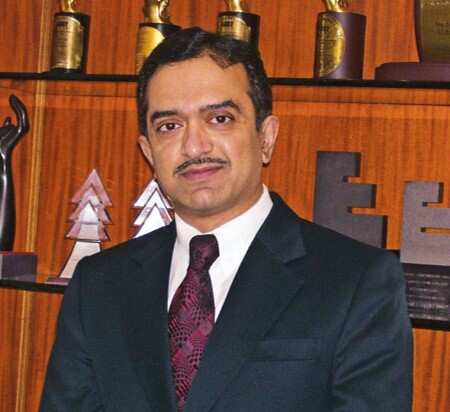 Elated upon the promotion, Wabgaonkar said, "FCB Cogito believes that most clients have the resources required to be successful. It is the paradigm that connects the resources that often need evolution. 'Why buy me' is the most important question that each brand needs to answer, and the answer frequently lies well beyond the tangible aspects of the brand. A good answer and a consensus around it, together multiply the force of selling and marketing manifold."
Commenting on it, Nitin Karkare, Vice Chairman, FCB Ulka, said, "FCB Cogito has been the secret weapon in our armory. It represents our capability to solve higher-order problems for our clients with data and insight-driven solutions. It is our intellectual capital, and a means to provide strategic partnership to our clients. Wabs always brings a fresh perspective, and in today's times, his unique skills are going to be invaluable to brands as they navigate uncharted terrains."
As an independent Brand and Marketing Consulting arm, FCB Cogito has advised large Indian and International companies in various aspects of branding and marketing, from diversification decisions, entry strategy, brand rejuvenation to getting ready for future and upcoming competition.
Wabgaonkar, marketing and finance professional started off his career as Brand Manager at Procter and Gamble India where after a rich rotational training and a six month exposure to sales, got confirmed in brand management. He worked on Vicks Vaporub and then for 3.5 years on Ariel, the flagship project of the company. At Marico Industries Limited he was the Group Product Manager and held a key position in the brand management team reporting to the VP Sales and Marketing. He there handles 'Parachute' and 'Hair & Care', which contributed to 80% of the sales and 100% of the profits of the company. In 1998 he joined Kinetic Engineering Ltd as DGM Marketing, later moved Leo Burnett India as Director Business and Brand Strategy.