More than half of the world's marketers and publishers are exploring an "identity graph solution" within the short term for a "connected digital advertising ecosystem", says a study by Lotame, a leading provider of data enrichment solutions for global businesses and enterprises.Publishing its findings in a comprehensive survey titled "Beyond the Cookie: The Future of Advertising for Marketers & Publishers", Lotame looks at how digital publishers and brands are preparing themselves for what has been described as a "post-cookie landscape". More than 200 top decisionmakers in digital media and marketing in India were surveyed in December 2020 for the research.
According to the survey, more than half of the marketers polled predict the imperative for "multiple interoperable identity solutions". Over 54 percent of them assert that the so-called multiple identity solutions will be essential as long as they are interoperable, while a third, or roughly 32 percent, expect only one identity solution as being essential. On the publishers' side, nearly 51 percent do not presently have any identity solution while 22 percent rely on more "contextual and intent data" even as they look for an identity solution.
The study also reveals that a third of marketer and publisher respondents (37 percent) have accounted for plans for an identity graph solution as early as six months while a little over 19 percent hope to use an identity solution within a year's time.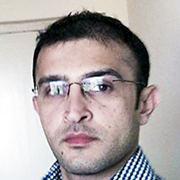 Talking about the study, Gaurav Seth, who is Managing Director, India, Lotame, said, "Although ecosystem players know they need an identity framework that works across many environments, our research highlights that the industry isn't yet prepared for cookies to phase out. Without privacy-friendly and people-based identity solutions, marketers and publishers can't communicate and transact effectively in a cookie-less environment."
Under the circumstances, the report says "people-based marketing and modelling" is likely to be the next big thing in a post-cookie world. Over 64 percent of the marketers surveyed expect more time, money, and resources invested in people-based marketing or identity solutions and close to 61 percent in data science and modelling. At the same time, about 57 percent called for better analysis.
Additionally, more than 60 percent are looking for "confidence in consent management", and 3 out of 5 want greater accuracy across channels and far more transparency in measurement from publishers.
"Publishers who can act on these expressed needs will set themselves up for both short- and long-term success. As an industry, we have a real opportunity to communicate, collaborate, and build a future that creates growth and value while respecting consumers," concluded Seth.
About Lotame:
Lotame, a leading provider of data enrichment solutions, says on its website: "Our connected and patented data technologies, curated second- and third-party data exchanges, and high-touch customer service make us the trusted choice for marketers, agencies and media companies that want to build a panoramic view of their customers and activate across the cookie-less web, mobile app and OTT environments."
Lotame serves its clients from offices in New York City, Columbia MD, Argentina, London, Mumbai, Singapore, and Sydney.