VMLY&R has reinforced its team with the appointment of three new female leaders across its global and LATAM human resources and diversity, equity and inclusion (DEI) functions, building on the agency's commitment to employee growth and development. Loren Blandon named global executive director, learning, growth and experiences; Nicole Mestres promoted to group director, LATAM; Valerya Borges joins as director, DEI for Brazil
Loren Blandon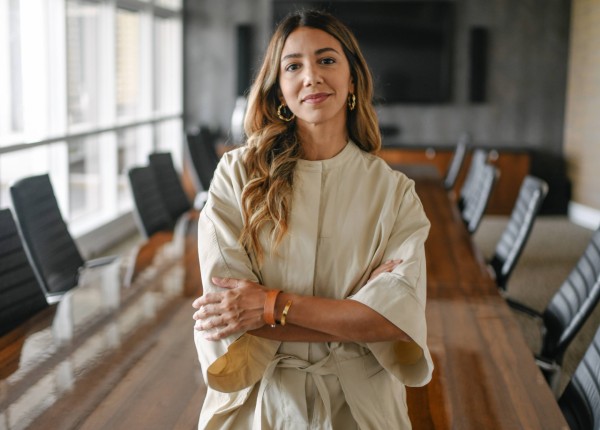 Loren Blandon will take on the role of global executive director, learning, growth and experiences. In her new role, Blandon will implement a new strategy of recognizing learning as a dynamic and continuous part of a person's everyday experiences, while continuing to work toward learning through a more inclusive lens. Blandon will lead learning, growth and experiences across U.S. and global offices as executive director. 
 
Much as the consumer landscape has evolved, Blandon believes that the ways we work and grow are no different. Talent today seeks meaningful connections, experiences and development in their careers. While the pursuit of growth is not a novel concept within employee experience, what growth looks like and how organizations deliver on it have started to take on a whole new meaning. In her new role, Blandon will focus on implementing a new strategy of viewing learning not as an isolated event, but rather to create learning experiences around the way work and ideation organically happens.
 
On taking up the new role, Blandon said, "L&D models and career paths have been hyper-focused on the endpoint: 'How do we get this person ready for X?' But in a world where that endpoint may evolve so rapidly that it might look radically different, we need to make growth more about the journey itself.
Welcoming Blandon to the team, Ronnie Felder, VMLY&R global chief people officer, said, "We are proud to say that L&D has been one of our core strengths and differentiators. We are building upon that legacy to expand learning opportunities across the globe and continue to shape the future of talent growth in our industry. Loren is a proven and accomplished leader. Her prior experience coupled with her ability to understand and embrace the evolution of learning beyond the traditional corporate model make her uniquely qualified to lead us on this journey."
Prior to joining the company in 2016 (through legacy Y&R), Blandon worked in various industries, including tech, healthcare and FMCG holding positions in all facets of HR. With an academic background in organizational and social psychology, she also served as an adjunct professor at Florida International University.
Nicole Mestres
Mestres steps into the role of group director, (HR) employee experience for LATAM. Mestres will continue to foster inclusive environments, building on and implementing the VMLY&R connected employee experience strategy for the LATAM region. She will report to Felder. The role, previously held by Blandon, supports more than 2,500 employees across eight countries.
Mestres is a results-driven human resources business partner who has been a part of the employee experience team in the U.S. for two years, helping to bring to life the connected employee experience strategy. An outstanding HR partner and a part of the Miami leadership team, Mestres has contributed heavily to the inclusive hiring process, fostering an inclusive culture, cultivating career growth, and attracting and recruiting top talent.
Valerya Borges

VMLY&R brings Valerya Borges aboard as the new director of diversity, equity and inclusion for Brazil. Borges will lead the development of key strategies that nurture a vibrant, inclusive, and equitable culture across the burgeoning Brazilian market. She will also lead in-agency advocacy, identifying and advancing best practices, education, and employee engagement programs that promote progressive environments where all talent can thrive. As one of her key areas of focus, Valerya will build talent partnerships for more diverse recruiting sources, applying objective hiring procedures and delivering inclusive hiring training.
Borges will use her more than 20-year career in journalism to expand the conversation about representation in agency life. She is ready to hold the agency accountable in its commitment to these urgent issues and to reaffirm the importance of representation for the entire industry, which is the key to true progress.