HK Vitals and bGreen appoints Dentsu Webchutney as digital and social media partner
Dentsu Webchutney has been appointed as digital and social media partner by HealthKart brands HK Vitals and bGreen
HK Vitals and bGreen are private label brands that operate in their own niches and HealthKart, an online marketplace for health products, is the brand behind them and other consumer brands.
Elated upon the partnership, Gautam Reghunath, CEO, Dentsu Webchutney, said, "HealthKart is a pioneer in the Indian nutrition and wellness space and one that is vertically integrated into a fragmented category. It is a brand that's constantly innovated through product excellence and delivering on consumer needs. There is so much evolution happening in the vitals and nutrition space and we are lucky to be partnering with HealthKart who is at the front of it all."
True Alliance assigns L&A Social to manage social strategy
Following a competitive pitch, Australian fashion distributor True Alliance appoints L&A Social to manage social strategy across its portfolio of brands. True Alliance is home to brands including Ben Sherman, Lacoste, Lee, Nautica, Riders, Rockport, Speedo, Teva, The North Face, UGG and Wrangler.
The partnership marks the first time True Alliance has aligned all its brands with a single social media agency. In addition to managing social media strategy for existing brands, L&A will also launch new brands into the Australian market and focus on driving shoppable customer engagement as part of True Alliance's growth plans. L&A Social works with major local and global brands including Woolworths, Unilever, Volkswagen, Palmolive, Ampol, Hublot & Ocean Spray.
Commenting on it, Ken Kennedy, head of digital at True Alliance, said, "L&A Social demonstrated a clear understanding of the strategic direction we want to take across our portfolio of world famous brands, pushing the boundaries of innovation and using social media channels to reach new customer bases while elevating our brands in a crowded and highly competitive space.
"Working in a truly collaborative manner we are set to embark on our next phase of growth, their creative thinking and reputation for delivering results using social media made them the ideal choice and we look forward to working with them to drive our business in line with our ambitious plans."
The Script Room bags creative mandate for Games24x7
Games24x7, India's largest multi-game platform onboarded The Script Room as creative agency partner.
Speaking about the creative mandate for the campaign, Avik Das Kanungo, Director – Brand and Marketing Strategy, Games24x7 said "At Games24x7, players' experience is of utmost importance to us. Our brand campaigns are aimed at celebrating the joy, spirit, and slice of life moments of playing skill-based games. As we continue to expand our offerings in the skill gaming space and extend awesome game-playing experiences to more gaming and sports enthusiasts, we are delighted to partner with The Script Room. The team's approach, thinking is really simple and sharp focussed on the task."
"We just finished shooting a vibrant brand campaign with the iconic Indian film actor and our brand ambassador Prosenjit Chatterjee, that celebrates the high spirit of our players and brings alive the joy of playing Online Rummy on RummyCircle. We are excited about the way the campaign has shaped up and hope online skill gaming enthusiasts will love the proposition," Kanungo added.
On winning the mandate, Ayyappan Raj, Founder, The Script Room said, "We are super excited to partner with Games24x7 on their brands. They are fabulous to work with and we hit it off very well as a team. Gaming is a very interesting category and a lot of learning for us. And Rummy is a hugely popular game and the online community is quite robust. The films are coming out really good and you can expect to see some exciting, super fun work super soon!"
Disney India promotes Kevin Vaz and Gaurav Banerjee
In an attempt of realigning the current business structure with the aim of accelerating the growth, Disney India has announced the expansion of the roles of Kevin Vaz and Gaurav Banerjee.
Kevin Vaz, who has played an instrumental role in the growth of the Regional Entertainment network, has been appointed Head of Entertainment. In his expanded role, Vaz will have the P&L responsibility for the entire entertainment channel business including Regional channels, Kids & Infotainment, Star Plus, Star Bharat, Star Utsav, Hindi Movies and the English cluster. In addition to his existing channel GM direct reports, Sumanta Bose, Arpit Mankar and Hemal Jhaveri will now report to him. Also, Arghya Chakravarty will have a dotted line reporting to Vaz for HSM Ad Sales in addition to his current reporting to Nitin Bawankule.
To align Disney India's structure with the global direct-to-consumer business and growth strategy, the company is set to create a separate powerhouse for content creation.Gaurav Banerjee as Head of Content will now lead Content for the HSM Entertainment Network, Disney+ Hotstar and Regional content for OTT and will own the viewership responsibility for the same.
The Content heads for all Hindi channels and Nikhil Madhok will continue to report into Banerjee for HSM content development and D+H originals respectively. Hemal Jhaveri will have a dotted line reporting to Banerjee for digital movie rights and also Dhawal Gusain & Regional Channel GMs for D+H content.
Rohit Sharma is Brand Ambassador, TAGG
Indian cricketer Rohit Sharma is the new face of the lifestyle electronic brand TAGG to help steer the brand to new heights in the audio and wearable industry. The brand has also released a video announcing 'Hitman as the new Taggster'
Speaking about the endorsing duties, Sharma said, "TAGG is a purpose-led Indian brand with a mission to make technologically advanced products accessible to everyone. I am pleased to be a part of the young and vivacious TAGGster Community. Fitness and music are imperative to my routine life and associating with a young Indian brand that offers premium audio and smart wearables is an absolute delight. I am excited to get my hands on the upcoming innovations by TAGG and looking forward to exploring new possibilities that Keep Us Ahead."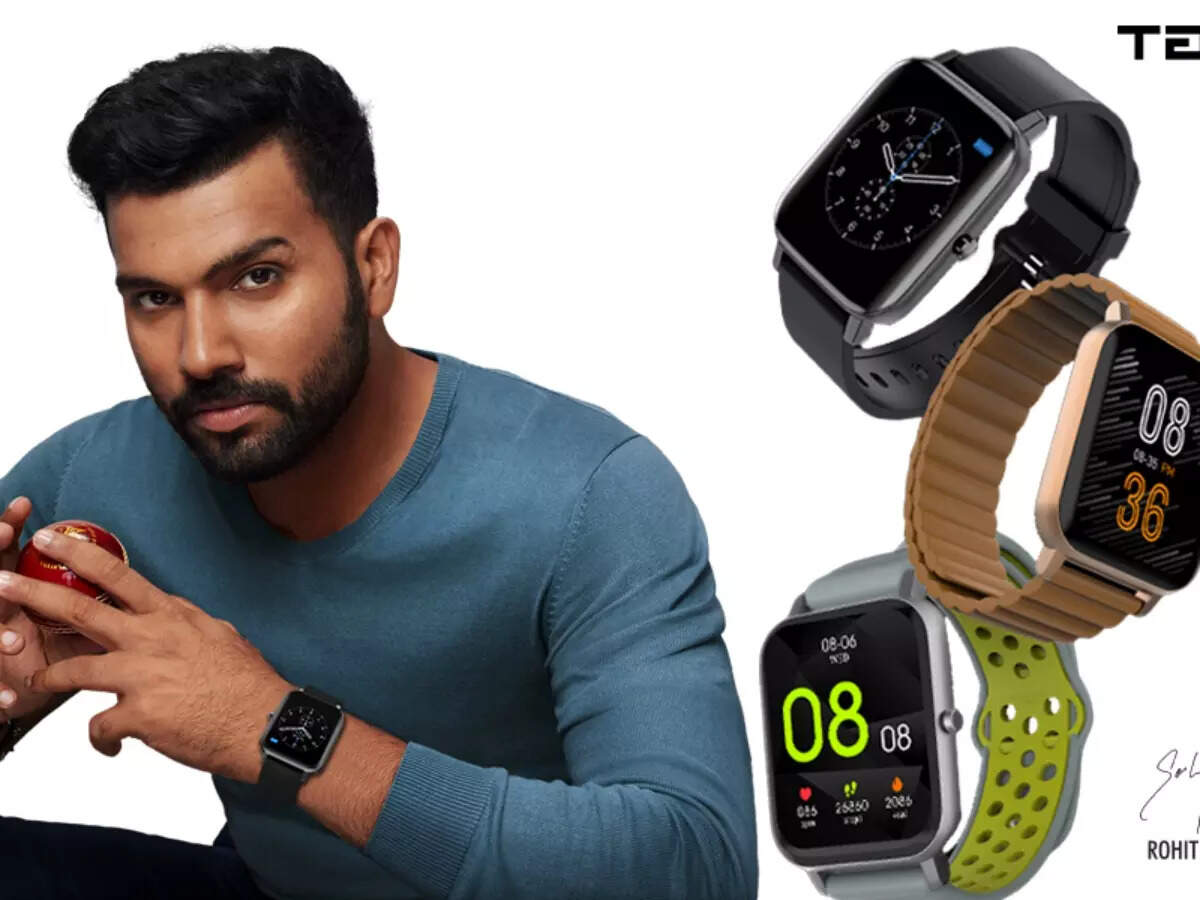 Welcoming Sharma to the team, Rohit Dhingra, co-founder, TAGG, "Rohit Sharma has been an inspiration to the Indian Youth with multiple world records under his belt, and we believe that there couldn't have been a better person to lead the brand and the fellow Taggsters ahead. Our vision has always been to empower the Indian Youth. We have been doing just that by delivering cutting-edge innovations and now by introducing a leader for Taggster Community (Rohit Sharma) that they can look up to."
"His dedication to the sport adequately mirrors the commitment we feel towards providing our customers with the best. We are young, bold, and playful; and we would never settle for less than best. So is Rohit. Just like he consistently leads team India to victory, we always strive to lead the industry by introducing the latest technology that Keeps Us Ahead of the competition," Dhingra added.