InsuranceDekho appoints Jitendra Kumar as brand ambassador
InsuranceDekho rolls out its new integrated campaign to underline the significance of investing in various kinds of insurance – health insurance, life insurance, motor insurance, etc. The company has on-boarded actor Jitendra Kumar as brand ambassador in the latest campaign. The campaign aims to create awareness about the availability of insurance products at optimum costs. It focuses on varied insurance plans for the consumer, especially on ease of buying and affordability of its products. The campaign will reach out to people in tier two and three cities and also focus on onboarding new insurance advisors
Detailing about the campaign, Ankit Agrawal, co-founder and chief executive officer, InsuranceDekho, said, "Our focus is on ensuring that insurance reaches people in Tier 2, 3 and beyond cities where we noted varying apprehensions about insurance. Educating the people on the importance of insurance and ease of investment is essential. At the same time, our campaign also encourages them to become insurance advisors (POSP) at zero cost to them."
On taking up the endorsing duties, Kumar said, "I am delighted to be associated with InsuranceDekho for conveying the vital and thoughtful message of this campaign. As consumers, not many of us are aware of the insurance products available to us at optimal costs. The campaign showcases this in a simple and humorous manner. I enjoyed working with the team and hope the message reaches the desired audience."
Rishabh Pant is brand ambassador, Optimum Nutrition
Optimum Nutrition has partnered with cricketer Rishabh Pant. With him on board, the brand aims to further grow the awareness and trust across fitness enthusiasts for Optimum Nutrition products.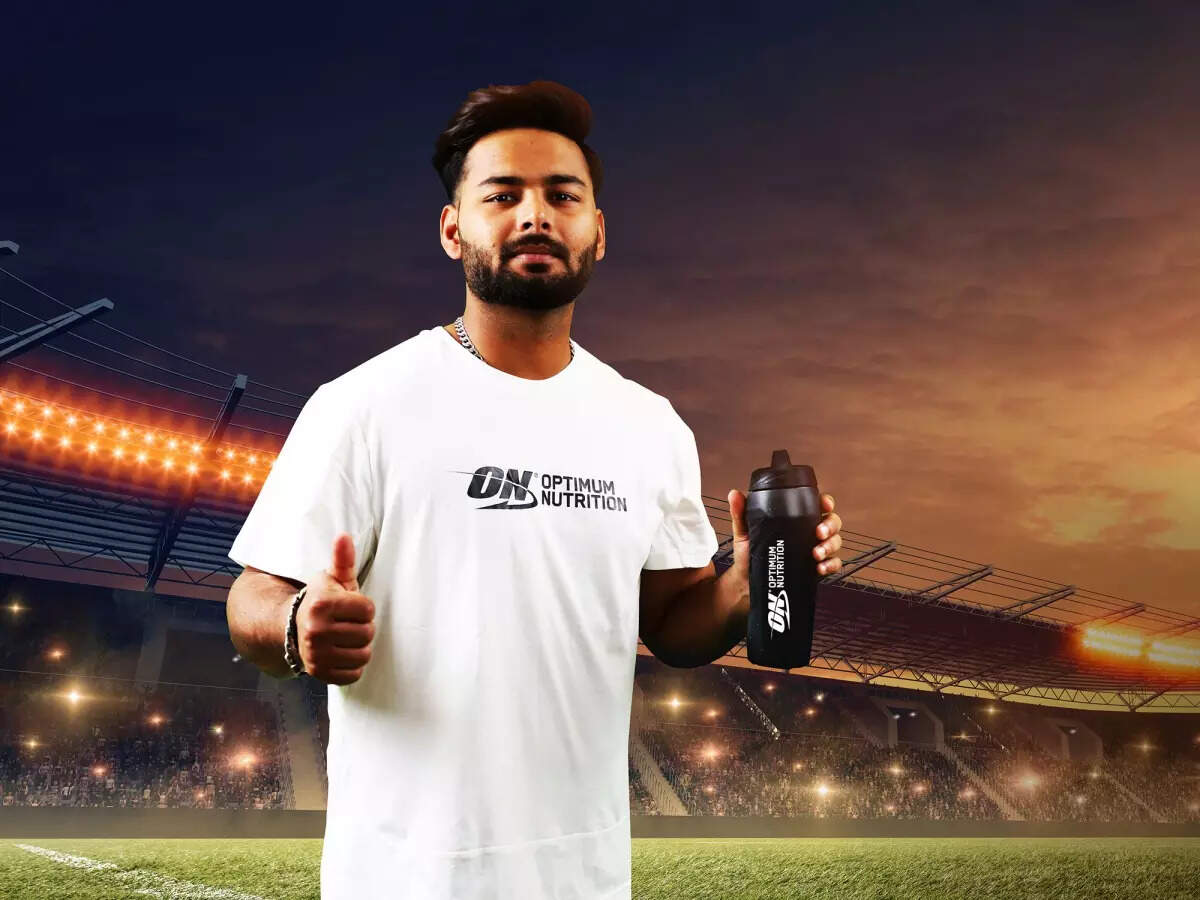 Pant said, "Being a professional athlete, I am always on the move and constantly striving to improve my fitness and game. I am happy to be associated with this amazing global community of Optimum Nutrition athletes as they champion high quality and performance-oriented nutrition."
Satyavrat Pendharkar, managing director, Glanbia Performance Nutrition India, said, "It is an absolute privilege for us to have Rishabh Pant as our athlete on Team Optimum Nutrition, we are committed to supporting his nutritional needs throughout his training and keeping him fit and healthy. We are pleased to be a part of his journey and commitment towards the sport and look forward to having him as the face and voice to inspire our community which continues to grow."
Practo names Rahul Dravid as brand ambassador
Practo has announced Rahul Dravid as its first brand ambassador with a campaign marking its foray into secondary care services. In the first phase of the 'You are in safe hands' campaign, the cricketer talks about the safe secondary care procedures under Practo Care Surgeries (PCS). The first ad film starts with Dravid speaking to a friend at a party who has been suffering from a secondary health condition. On being told that he always has access to expert care, Dravid introduces his friend to PCS that is designed to provide personalised, expert care to everyone. By walking him through the entire process – from the first consultation to post-surgery care – this film encapsulates how – and why – Practo is positioned to offer the best secondary care experience to patients.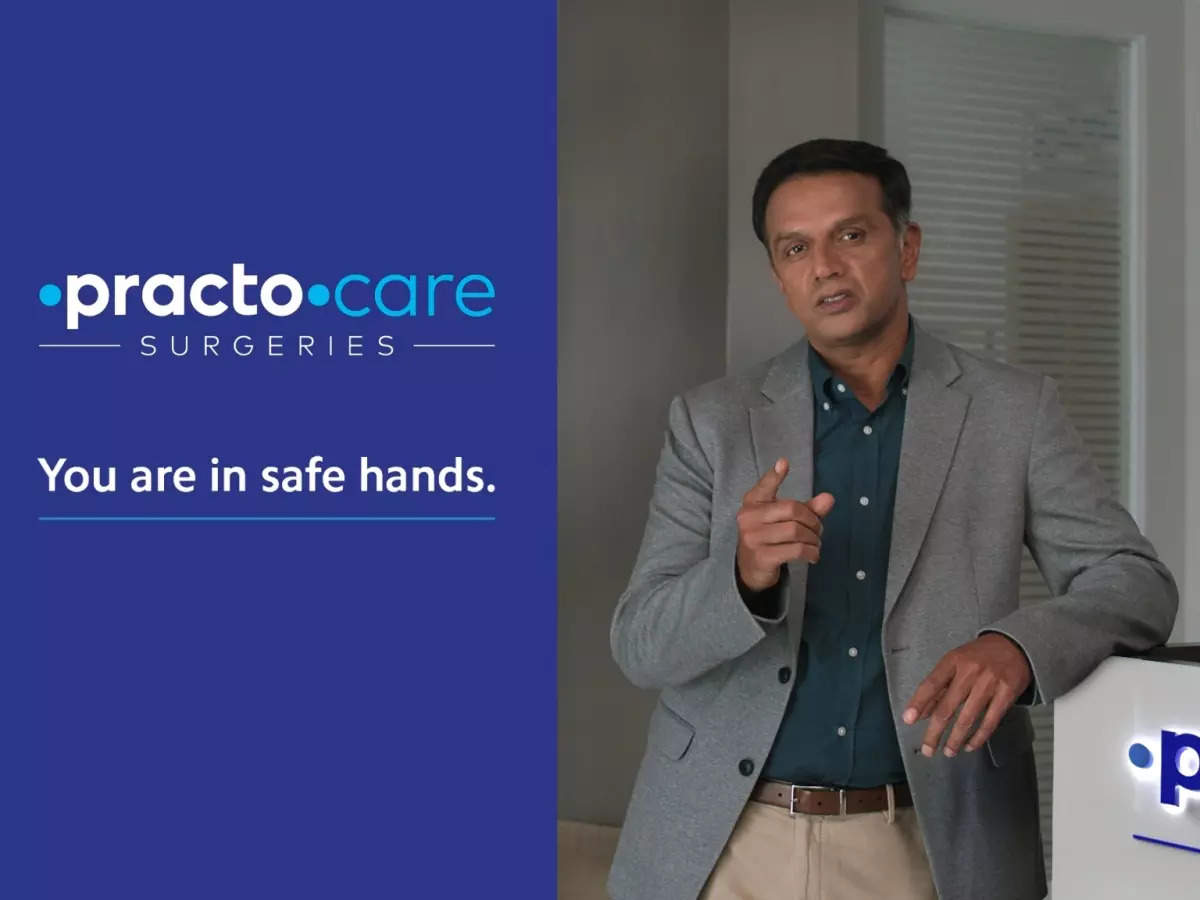 Conceptualised by Spring Marketing Capital, the ad film will air on digital media platforms and across six key cities (Bengaluru, Mumbai, Pune, Delhi-NCR, Hyderabad, and Ahmedabad), where the cricketer will be seen promoting quality, convenient, and end-to-end delivery experience in secondary care with the help of expert surgeons on Practo.
Dravid said, "Practo has reimagined modern healthcare in India with its comprehensive digital services and integrated offline experience with Practo Care, helping us with our secondary healthcare needs . The company has earned a name for itself as a leader in delivering patient-focused care – anytime, anywhere – and I'm glad to be associated with them."
Srikanth Pinninti, executive vice president – marketing, Practo, said, "Dravid embodies Practo's spirit of always being dependable and trustworthy. Built on this understanding, our association with him is a step towards improving awareness – and thereby access – to quality secondary healthcare. Given the superior surgical support that sports people routinely need, this endorsement conveys that the same is available to anyone today with Practo Care Surgeries."
Arun Iyer, founder and creative partner, Spring Marketing Capital, said, "Surgeries are considered a stressor for most patients, even though they can offer a lot of relief. Practo Care Surgeries combines easy access with medical expertise and state-of-the-art technology to offer patients an end-to-end experience."
Worldline unfolds new brand identity
Worldline has unveiled its new brand identity. The group's brands will be operating under one clear banner – Worldline – and previous brands will now be known as Worldline. The Ingenico brand will continue to be used by the terminals, solutions and services business line.
Gilles Grapinet, chairman and chief executive officer, Worldline, said, "Worldline fully supports the people, merchants, banks and institutions who process and accept payments. Every day, our expert team of 'Worldliners' is deeply committed to deliver trusted solutions to our clients, supporting their own growth and development ambitions in our fast-evolving digital world. As a leading consolidator of the payments industry, Worldline has inherited the know-how, talent and creativity from the many great companies that joined us. It is now time to consolidate our rich brand portfolio and turn Worldline into a truly global brand after many years of active and successful integrations."