Kantar, a marketing data and analytics company, today announces the appointment of Cheong Tai Leung as CEO of its Insights Asia Pacific business. Reporting to Chris Jansen, Kantar's Chief Executive, Leung will lead Kantar's regional team in growing our relationships with some of the world's most dynamic brands; partnering with them as they redefine their growth strategies for the most challenging period in recent history. Leung takes over the leadership role from Wayne Levings, who will now focus exclusively on his role as Kantar's Chief Client Officer.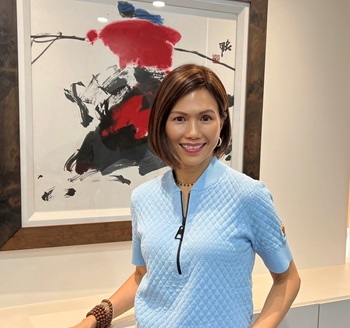 On her appointment, Cheong Tai commented: "Kantar's expertise in understanding consumers, its technology and artificial intelligence capabilities are shaping the brands of tomorrow. In our ever-changing, complex world, Kantar offers true strategic partnership to brands to help them connect with consumers and build the trust that will fuel the next wave of growth. I look forward to joining Kantar's executive team to help drive a positive impact for brands and consumers across the region."
Chris Jansen, Chief Executive, added: "Cheong Tai brings more than 20 years of international leadership and business management experience across emerging, developing markets and Asia Pacific. She will be a huge asset to our business as we continue to build our relationships and push for growth in this most dynamic of regions."
On Levings' contribution, Jansen continued "I would like to also express my sincere thanks to Wayne for his commitment and endeavours over the past two years. Successfully leading the APAC organisation and delivering double digit growth in the region, in addition to his Chief Client Officer responsibilities."
Leung will take up her leadership role in the first half of 2023.
About Cheong Tai Leung:
Most recently, Leung served as Regional President, Asia Pacific at GfK, responsible for driving transformation, growth and profitability for the company's portfolio that included market intelligence and digital solutions across the region. During her 5-year tenure at GfK, Cheong Tai successfully built relationships across the region and profitably grew the APAC business year-on-year.
Before GfK, Cheong Tai was with The Nielsen Company for 9 years. She joined in 2008 as Chief Operating Officer before becoming the Region President in 2010, responsible for Asia Pacific, Middle East & Africa markets. Prior to Nielsen, Cheong Tai held leadership roles at GE Consumer Finance and GE Healthcare.