With the goal of taking a transformational look at the industry, well-known advertising creative leader, Mimi Nicklin has launched FREEDM in Dubai. FREEDM is a brand-new creative agency to service clients looking for exceptional work from a truly diverse, inclusive, and empowered workforce. A first of its kind agency worldwide, the business delivers industry-leading creative work by empowering and elevating global creative professionals without barriers or bias. Their goal is to take a transformational look at the industry as we know it.
Born out of the realisation that the pandemic continues to take away our most treasured, yet fragile, value – freedom – the new agency works to a model that employs and harnesses creative experts from otherwise complex or restricted backgrounds and aligns with brands looking for a higher return on their marketing briefs. Their goal is to balance humanism with capitalism in everything they create, proving that profit-making businesses can become so by elevating their people first and foremost.
Led by advertising creative leader, bestselling author, and empathy advocate, Mimi Nicklin, FREEDM is designed to offer clients the chance to give back as much as they get, by working with diverse talent regardless of creed, ethnicity, social and political environment, location or age. Not only do clients get the exceptional work they need to address their marketing goals, but they can fulfil a host of social, corporate and personal goals and requirements by working with purpose and in favour of diverse, inclusive and elevated talent models.
Delighted upon the launch, Mimi Nicklin, FREEDM creative CEO and founder, said, "People buy from companies that stand up for humanity, so why wouldn't clients want to buy from agencies that do this too? Today, where we spend our money, reflects our own ideals and choices. For us it's about far more than delivering exceptional work but also knowing wholeheartedly this is a conscientious business in action. FREEDM is a business that monetises doing good rather than continuing to systemise the longstanding status quo in our industry." 
"We want to offer clients the opportunity to work with creative thinkers who have potential to do the best work of their careers, wherever they are from. Whether that is a war zone, a restricted background or simply a city somewhere in the world where their ideology matches ours. We are open and listening" said Nicklin.
Shedding light on her journey so far, Nicklin said, "A lifelong career in the marketing industry, alongside my work globally in empathetic culture and leadership, has proven to me that our industry has the power to create change. And yet we are still doing things the same way. Transformation is so needed and yet still lagging. The creative industries need businesses to balance humanism with capitalism. We are that business."
Nicklin concluded, "At FREEDM we believe in creating freedom for all creative voices and minds equally and globally, bringing empathy to our people, our clients and our output. We believe we are better when we're together. In our differences, in our geographies and in our beliefs. We believe the most rewarding, diverse, inclusive and powerful marketing work is born only when you truly start with those values."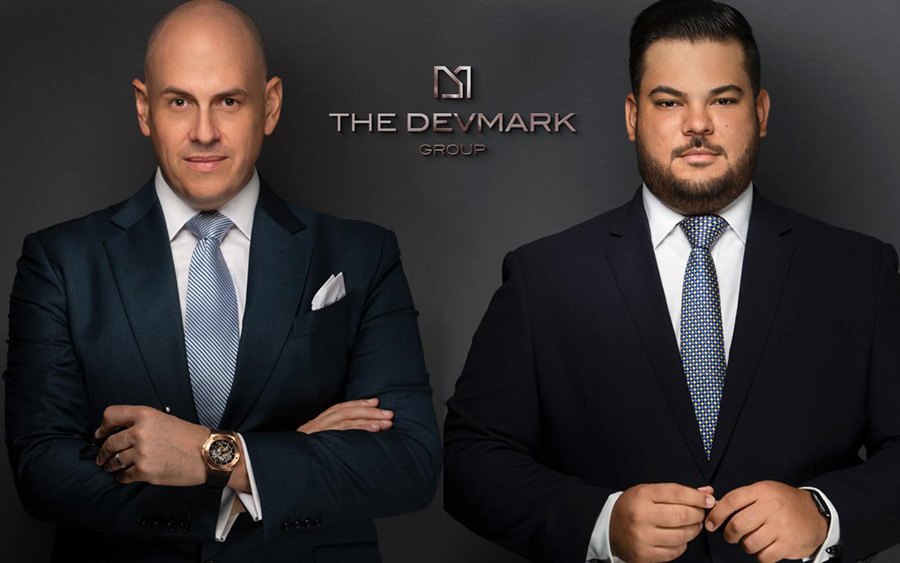 The agency potential has been brought to life by and backed by, investor and visionary duo Sean McCauley and Richard Aybar of The Devmark Group who are founding board members of the agency. Having partnered with Mimi to found the business, The Devmark Group believe FREEDM will appeal to clients that want to deliver on purpose and impact while consistently delivering the marketing results. Having built up a thriving marketing business in the real estate sector, McCauley and Aybar have passionately embedded the foundations for this team to thrive.
Commenting on it, McCauley said, "It gives us great pride to invest in a millennial-led business that has been founded to create opportunity and empowerment for a diverse and powerfully impactful set of creative talent from around the world."
Aybar added, "We have never been a group to shy away from innovation and investment and this move deepens our commitment to that. FREEDM brings together the full suite of creative specialists to deliver results and ROI in a way the world hasn't yet considered. FREEDM is using the power of digital connectivity to deliver exceptional storytelling, branding and visual content that offers a high return for your brand as well as creating opportunity for the creators behind that work. What's not to love? We believe there is a need to be offering clients exceptional work based on more than a well-written slogan or a positioning statement."
From its outset, FREEDM has aligned its business with the UN's Sustainable Development Goals, choosing to make Dubai its global headquarters. With a client roster that is open to all industries, the FREEDM team is looking for client partners who are aligned to working towards more empathic, human-centred goals and the accessing of true diversity in the work they receive. 
Nicklin, who has been joined by founding business director, Alena Smirnova, and her team are reaching out to potential clients globally with a strong message – that creative business globally generates 3 per cent of global GDP, employing 30 million people globally – but are not yet using this power and influence as a force for good as well as a force for marketing creativity. The opportunity to change that is now.