Havas Group partners Conran Design Group to Indian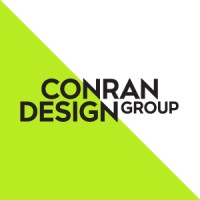 To strengthen its roots in India Havas Group India has announced a strategic joint-venture with Conran Design Group, a Havas agency with over six decades' experience in building brands. This joint venture will allow Havas' clients to tap into Conran's expertise in brand strategy, visual identity, branded environment, and packaging — a global design perspective with local relevance, while also providing Conran Design Group's clients further access to Havas' global network. CDG is also creating a design innovation unit in Mumbai to research, pilot, and test new design ideas and to partner with local design institutions and colleges to nurture design talent — helping to support the development of the next generation of design influencers.
Speaking about the venture, Rana Barua, Group Chief Executive Officer, Havas Group India, said, "This joint venture complements our aggressive growth strategy and our mission to create meaningful work for clients. CDG's competitive advantage of building brand strategy with deep consumer insights will add an enviable strength to Havas Group's portfolio. I am delighted to welcome Thom and the team to the Havas Group Family." Talking about the collaboration, Thom Newton, Chief Executive Officer, Conran Design Group, said, "India has vibrant creativity at its heart and rich design heritage. The forward-looking Indian consumer demands that global brands re-imagine their experiences and build a relevant local connection. This creates the perfect opportunity to test the impact that design-driven brand experiences can have to inspire, engage, and build long-term brand loyalty."
Ranveer Singh is advertiser's favourite, signs 9 new brands
Known for his unique enthusiasm and quirky style Bollywood actor Ranveer Singh remains the advertiser's favourite for endorsment, signing nine new brands at a time when brands are cutting down on advertising and promotion spends aggressively. He has signed brands like Astral Pipes, Eduauraa, True Fan, and Jio Network, as per YRF Talent, the talent management arm of Yash Raj Films, which manages Singh's commercial deals.
Talking about Ranveer's style, Sandeep Goyal, veteran ad man and chief mentor of the Indian Institute of Human Brands (IIHB), said, "Ranveer is very effervescent. He scores high on energy and youthfulness and has equal appeal across metro and non-metro audiences because of having a good mix of earthiness and metro-sexuality." On signing Ranveer, Elizabeth Venkataraman, Joint President — Consumer, Commercial & Wealth Marketing, Kotak Mahindra Bank, said, "Ranveer has had a meteoric rise in the Hindi film industry. His choice of roles and performances are unconventional and break the traditional 'Hero' stereotype. His personal journey is the quintessential Indian dream and hence he was a natural fit for us as our brand ambassador."
VavoDigital all set to launch app to connect brands with content creators
In an attempt to directly connect brands with content creators, VavoDigital, a tech-enabled do-it-all platform primarily focused on influencer marketing is all set to launch app for influencers and brands. The application fulfils industries ranging from Lifestyle, Fashion, Food & Beverage, Technology, Finance, Beauty, Education, Entertainment, Business, Travel, Automobile, Sports, Photography, Music & Dance, and Health & Fitness. Talking about the salient features of the app, Neha Puri, Founder & CEO, VavoDigital, said," Influencer marketing is one of the first forms of marketing, that allows a two-way communication between the audience and the brands. The idea of VavoDigital was to create a platform where brands can reach out to content creators to grow their business. Our focus is to help S&M businesses find the right set of content creators, all in one single marketplace. Consumers are influenced by a great product that would meet their needs at the right price. By engaging with the right set of content creators, brands can reach their target audience without spending huge amount of money. If a content creator recommends a product, there's a good chance for his followers to try the product. We aim is to grow this model phase and target Tier 2 cities because of exposure."
Commenting on the app, Divya Mishra, Influencer, Lucknow, said, "VAVODigital is a comprehensive self-driven online platform connecting influencers and brands to their best fit. It is a great platform as it's easier to reach out to brands that will require my set of audience and also helps in breaking the clutter of intermediaries so that communication becomes easy and instantaneous. The app has made the process of reaching a brand for collaboration much easier."