Audi, leading automobile manufacturer has appointed Rice as its PR agency partner in Singapore for the next three years, following a competitive pitch. Rice's remit covers strategy and planning, media relations and activations, as well as content development.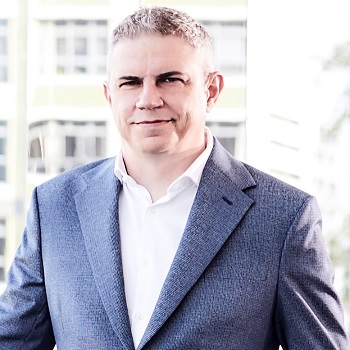 A big focus for Rice will be driving the German automotive brand's growth in the premium segment and its vision of bringing premium electric mobility to Singapore, including the Audi e-tron GT and RS e-tron GT, the first high-performance electric sports cars from the brand, which are available for pre-orders in Singapore.
Commenting on this partnership, Rudi Venter, Head of Marketing of Audi Singapore, said, "We are experiencing one of the most exciting times in automotive history. At Audi, we want to play an instrumental role in shaping the transformation as we head into a new age of mobility."
He further added, "During the pitch process, RICE demonstrated a clear alignment with us on this vision, as well as their strategic and creative thought process and ideas. We are excited to embark on a new journey with them as our PR partner."
Elated upon the win, James Brasher, Managing Partner, RICE, added, "We're really looking forward to building brand love for a brand that we already love. Not just through the Audi cars, but also through driving experiences, and participating in conversations in the wider mobility space."
About Audi
Audi AG, is German automobile manufacturer that designs, engineers, produces, markets and distributes luxury vehicles. Audi is a subsidiary of Volkswagen Group and has its roots at Ingolstadt, Bavaria, Germany. The company name is based on the Latin translation of the surname of the founder, August Horch. "Horch", meaning "listen" in German, becomes "audi" in Latin. The four rings of the Audi logo each represent one of four car companies that banded together to create Audi's predecessor company, Auto Union. Audi's slogan is Vorsprung durch Technik, meaning "Being Ahead through Technology". Audi, along with fellow German marques BMW and Mercedes-Benz, is among the best-selling luxury automobile brands in the world.
About RICE

RICE is a strategic communications and public relations consultancy with an expertise in corporate, technology and consumer PR in Asia, that helps brands and organisations turn influence into results. Since 2009, have helped some of the world's largest companies tell their stories and reach their business objectives through effective, cross-channel communications. Providing a range of solutions from media and analyst relations and crisis management to digital strategy and creative development. Entrepreneurial and resourceful, RICE have offices in Myanmar and Hong Kong, while operates from main headquarters in Singapore.
Website for Reference- https://ricecomms.com/